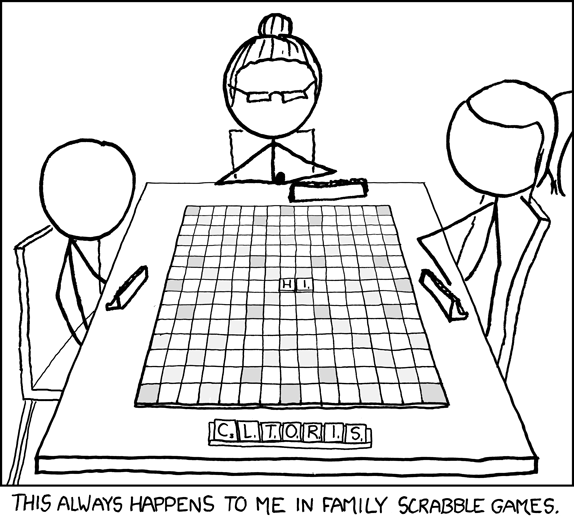 I discover the online comic strip XKCD today by reading Søren Mors' status on Facebook.
Very nerdy, and quite funny at times.
This particular cartoon puzzles me, however.
Would anybody not feel comfortable playing the word clitoris in a family context if it's purely for the game's sake?
Am I just not repressed enough?