The year of the home-grown potato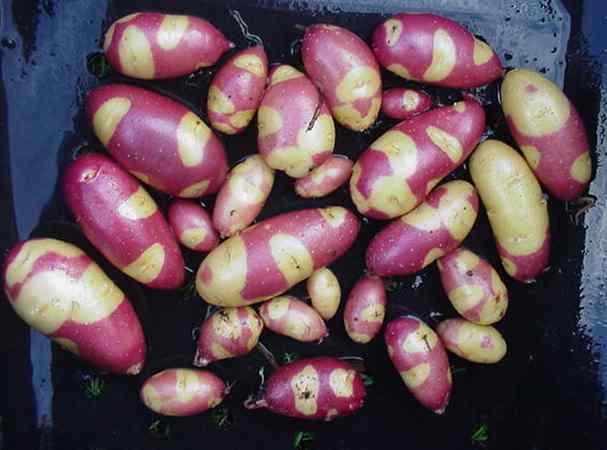 What with daffodils and crocuses appearing in the garden, I guess it'll soon be time to decide what to grow this year.
Last year Phyllis was quite upset that I forgot to grow potatoes, and my life was only saved by a few plants that appeared out of nowhere (or rather, I must have left a few tubers in the ground the year before).
So this year is to become the year of the home-grown potatoes.
However, which varieties should we grow?
It'd be nice to grow something that you don't often see in shops, such as these Mayan potatoes.
Any recommendations?